2019-2020 Scholarship winners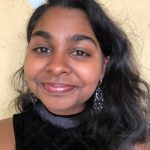 Hamidah Figuero
Major : Biomedical Sciences
Hometown : Tampa, FL
Graduation Year : 2020
Campus Involvement: -Camp Boggy Creek Pals at USF as the volunteering chair,  National Society of Collegiate Scholars, Sigma Alpha Lambda
Other Involvement: Volunteer at Camp Boggy creek in Eustis Florida, Mentor to a wonderful mentee through the Take Stock in Children program
Future Aspirations: Medical school and get my doctorate degree in pursuit of becoming a Pediatrician, Open my own private practice being able to build strong patient – physician relationships, Build a charity that can raise money to provide medical support in underdeveloped areas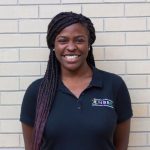 Monise Harris
Major: Chemistry Minor: Psychology
Hometown: Hobe Sound, FL
Graduation Year: May 2020
Campus Involvement: Resident Assistant, National Society of Black Engineers and Student Health Services
Future Aspirations: Pediatrician
---
2016-2017 Scholarship winners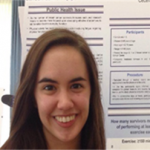 Cecelia Ferguson is a dual major at the University of South Florida. She will be graduating May 2017 with a Bachelor's of Science in Nursing and Gerontology. Her career aspirations include obtaining a Registered Nurse position in a critical care setting. Eventually Cecelia wants to become a nurse practitioner with a Doctorate of Nursing Practice degree.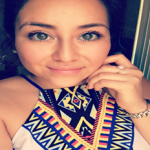 Stephanie Pazmino is pursuing a Bachelors of Arts degree in Mathematics at the University of South Florida. Her career aspiration is to be a math professor on the university level. Stephanie hopes to be the professor that dispels the myth of math being too "hard or too "boring".
---
2015-2016 Scholarship winners
---
The Tampa Branch of University Women offers two scholarships per year to University students seeking degrees in science, technology, electronics, and mathematics programs. Additionally, the applicant must meet the following criteria:
Minimum GPA of 3.0
Junior, Senior or Graduate Standing
Full time enrollment
Financial Need
U.S. Citizen and Resident of State of Florida
2020-2021 application is now open
Applicants are required to attend a personal interview with AAUW Scholarship Committee in early March.
Recipients are invited to attend the AAUW meeting for presentation of award.
Award: $1,000 to $2,000 payable over two semesters. Scholarship check will be available to the recipient at the end of the award semester contingent upon successful completion of 12 or more credit hours and a semester GPA of 3.0 or greater.